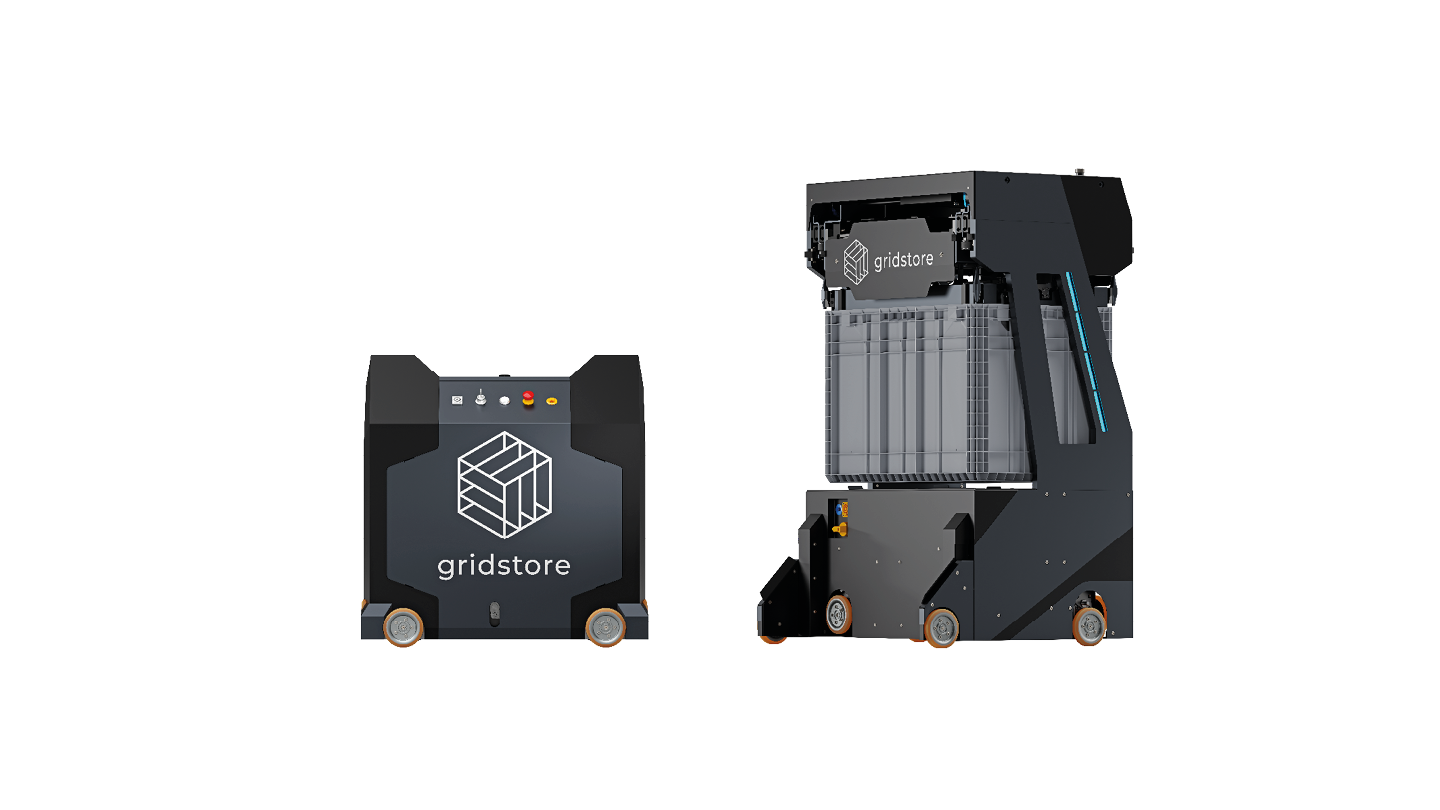 One system - infinite possibilities
A scarcity of space, a lack of flexibility, highly individualised processes, as well as time and cost pressure demand innovative and highly automated warehouse solutions. Success only comes to those who act rapidly and reliably.
With Gridstore you overcome the limitations of conventional storage solutions.
As a system for automatic block storage, Gridstore realises maximum storage capacity in the tightest space. Modular in design, it offers you the utmost flexibility with easy integration.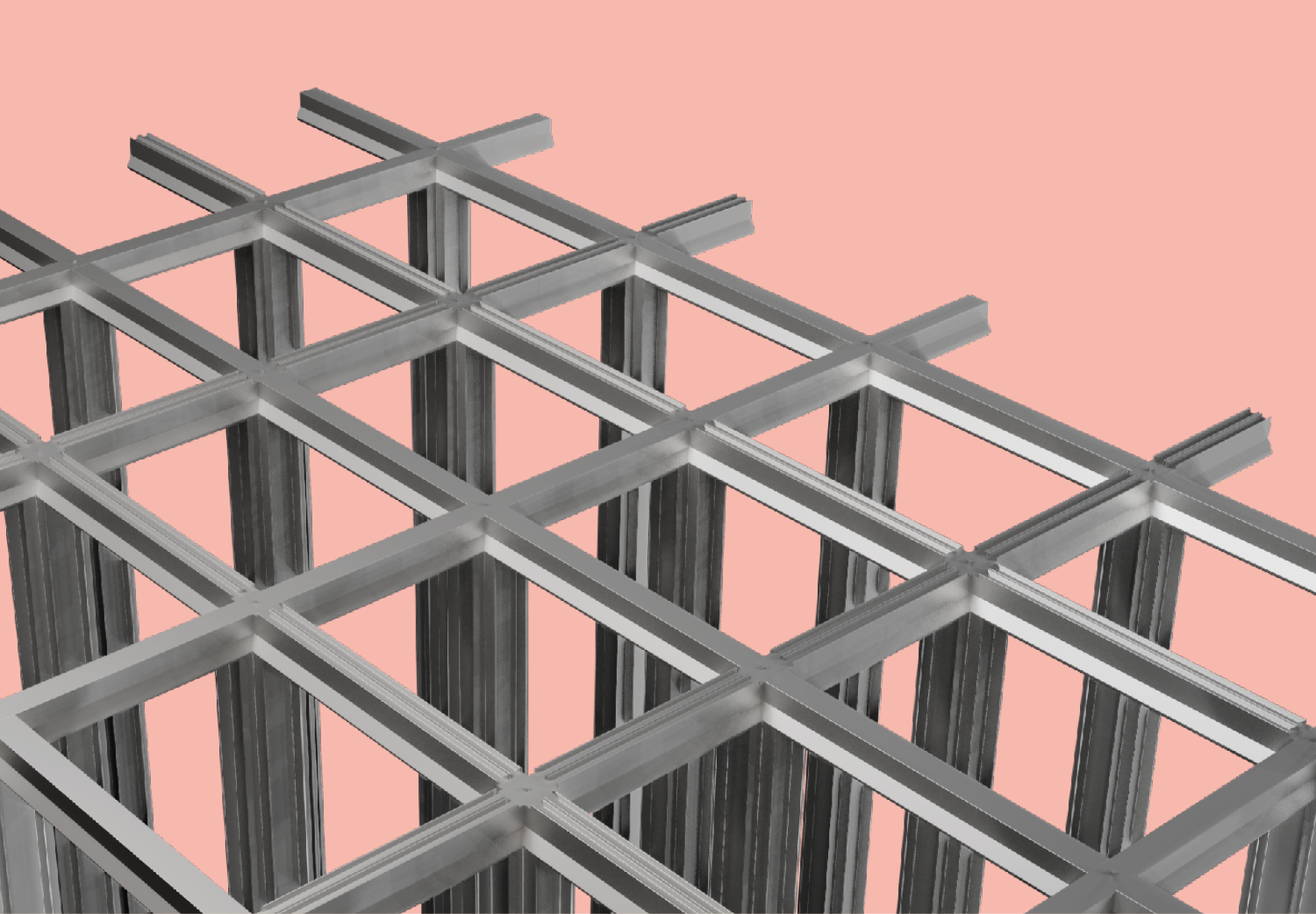 Dependable order made easy
Simple design and flexible expandability, that is what sets our grid apart. The arrangement of the rails defines the racking - and as such the geometry of the storage locations.
The rails are extruded aluminium profiles with tracks on the top, which realise the passing of two robots at adjacent storage locations.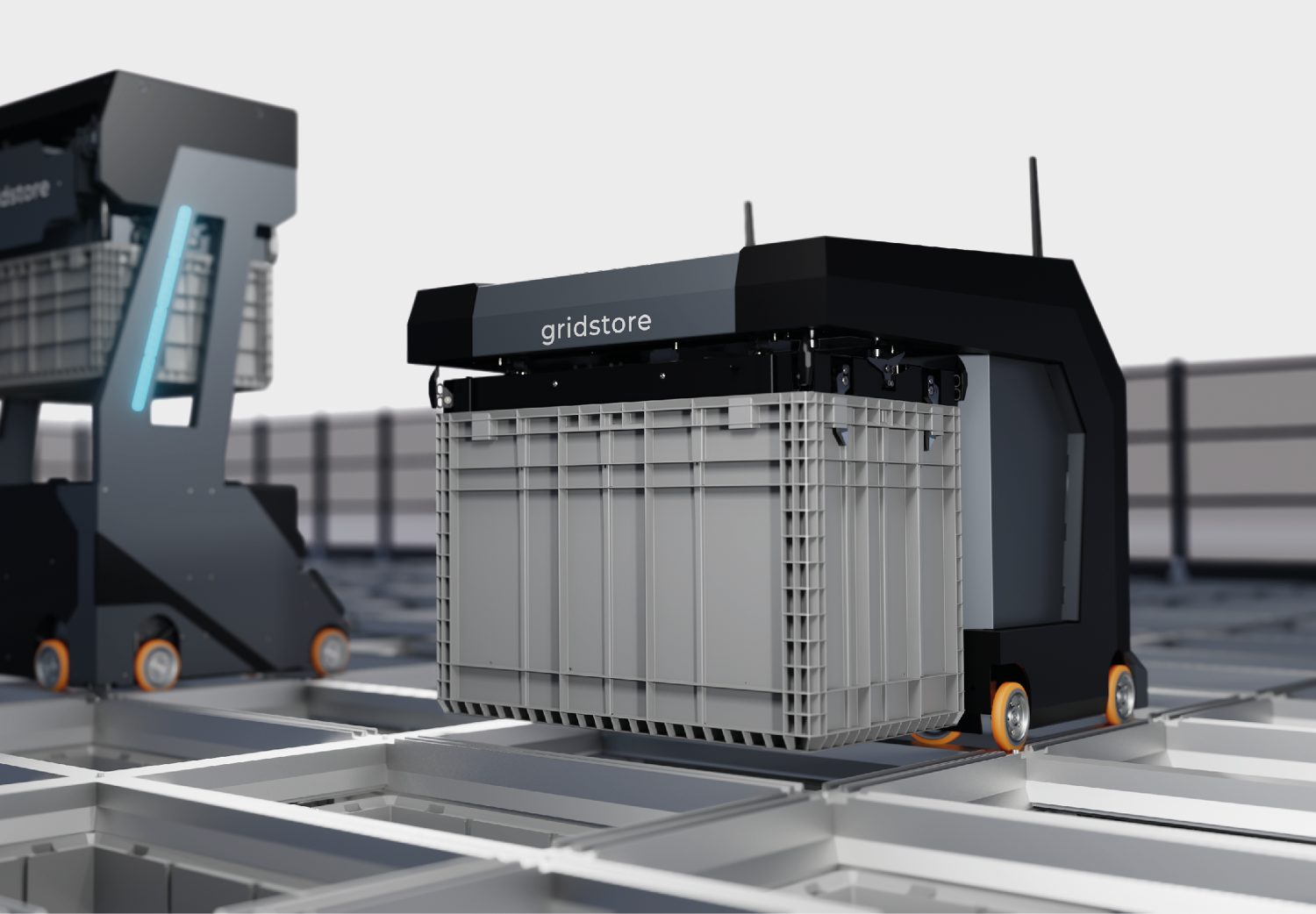 Robots, that can do more
Fast, efficient and error-free, our capacitor-driven Ace and Switch robots move across the grid. Controlled by our routing software, they burrow their way tirelessly and efficiently through the warehouse.
No matter whether you realise large or small fleets, use one model or Ace in combination with Switch - everything is possible, regardless of the ratio.

Software makes the difference
A highly automated system alone is not enough to operate efficiently and reliably on the market. Only through automated intralogistics solutions coupled with integrated digital processes and software solutions can your material and goods movements be optimally realised.
As such, software is the key to an automated, highly efficient and reliable solution.
Optimum storage every time
Our bins are unique for a block storage facility of this kind. Regardless of their height, they can be used in the grid and even combined in a shaft. The optimised stacking edge allows stacking even outside the grid.

With a maximum load of 50 kg and a stacking load of 1,200 kg, they also offer a load ratio never before seen on the market.

Use the optional special floor for quiet running and connect the Gridstore system directly to your conveyor technology or autonomous mobile robots (AMR).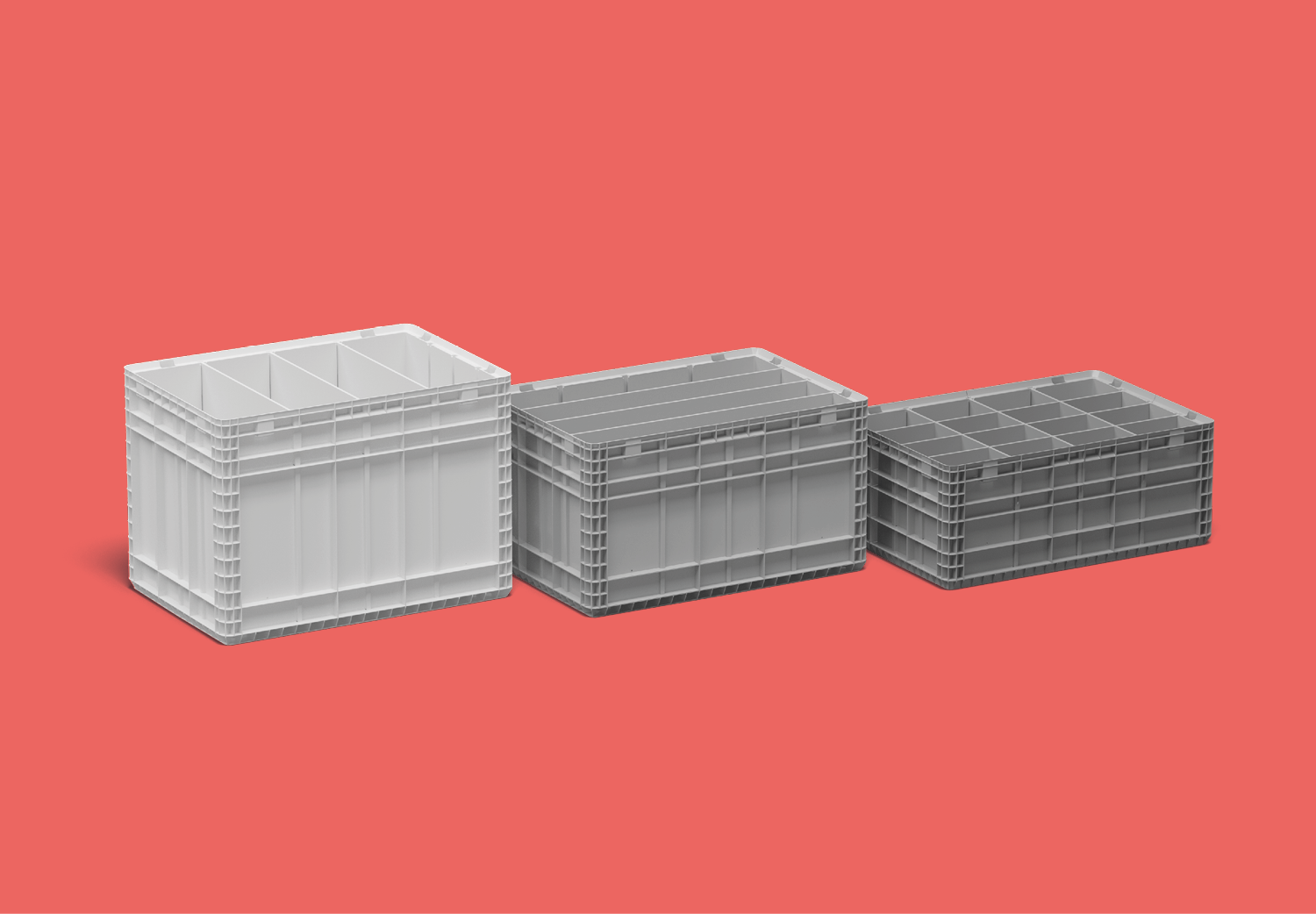 The perfect combination
The Shift and Orbit workstations are characterised by unbeatable ergonomics, the highest safety standards and flexibility.

Countless features such as pick-by-light systems, safety components and tailored software solutions facilitate safe work and permanently increase pick rates and accuracy. Furthermore, they form the perfect interface between robots, employees and external conveyor technology or autonomous mobile robots (AMR).

As such, an uninterrupted flow of goods becomes reality. You have full design flexibility at any time and can realise integration at a later date.