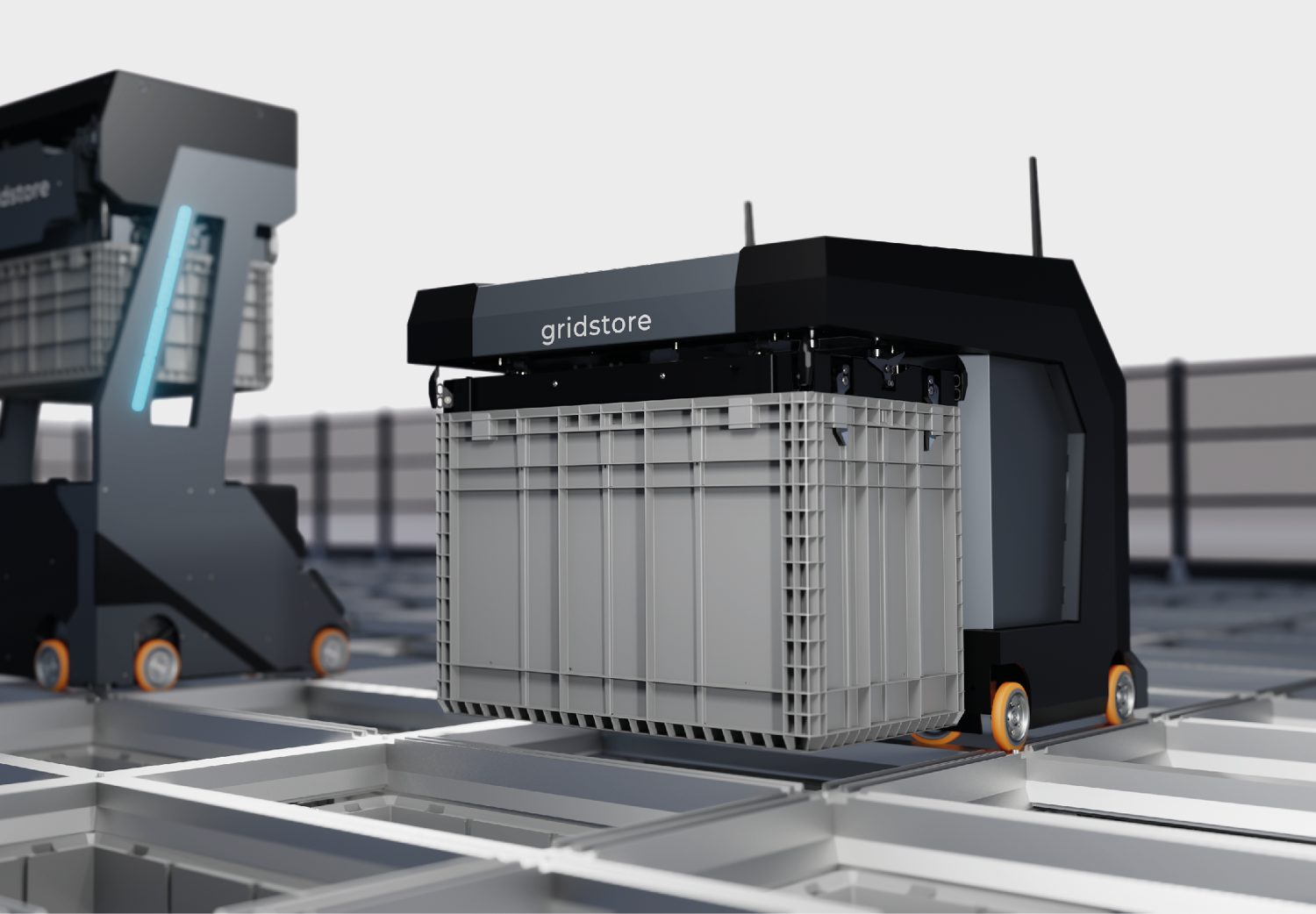 Our Ace and Switch robots transport your goods tirelessly and - thanks to the Gridstore software - always via the shortest route through the system. Loading times of less than one minute increase the availability of the robot, and therefore of the system too.
Be it alone or in a team - our robots work perfectly together, once again significantly enhancing your system performance.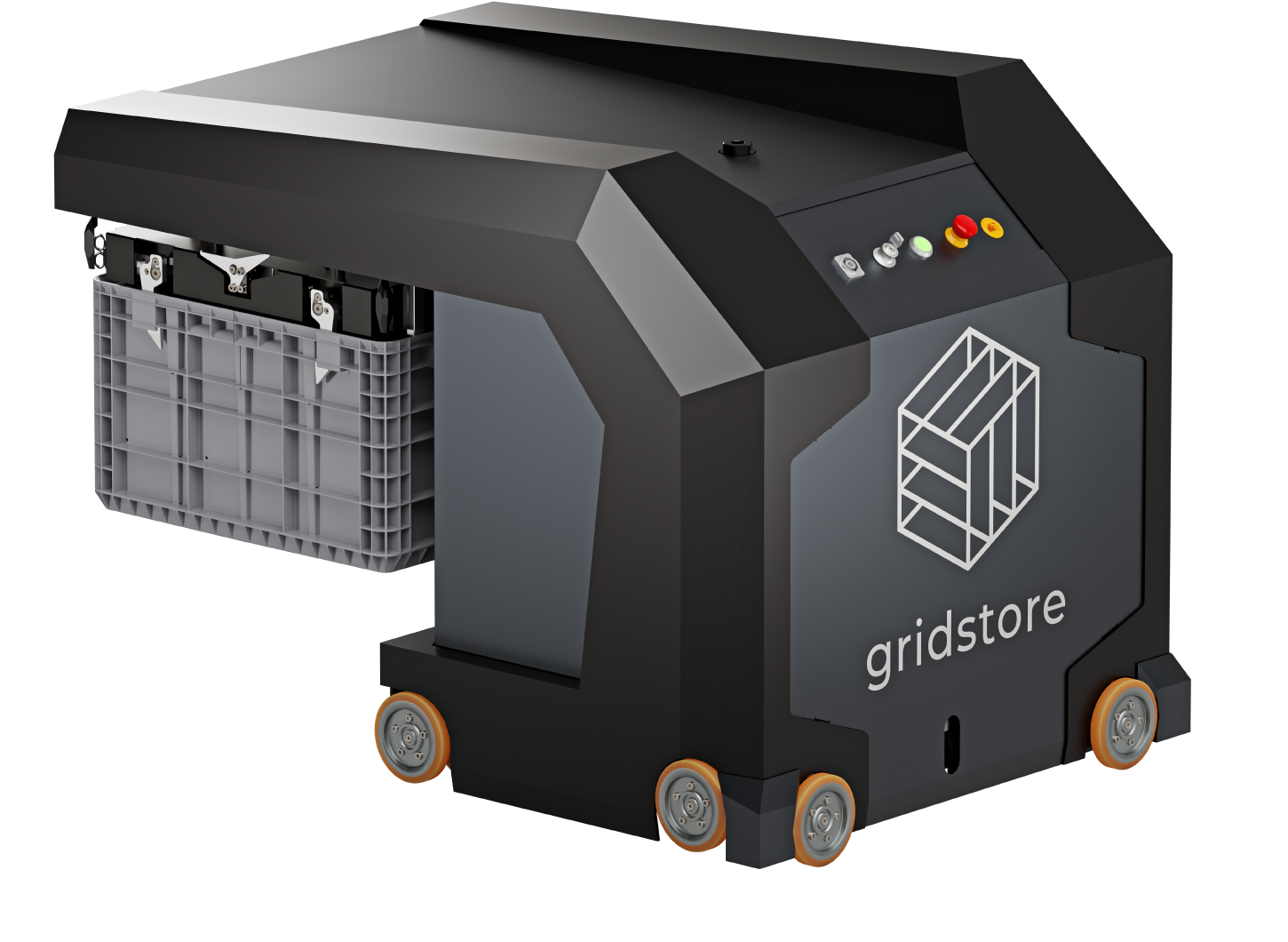 Ace – the agile One
Speed is the hallmark of our Ace robot. Swift changes of direction pose no difficulty for it. Every robot has access to every container and reliably delivers them to the workplace, regardless of size. Meaning you always have full access to your stock. Control takes place via our routing software and is fully independent of any other robot in the system. Ace operates alone or in the fleet.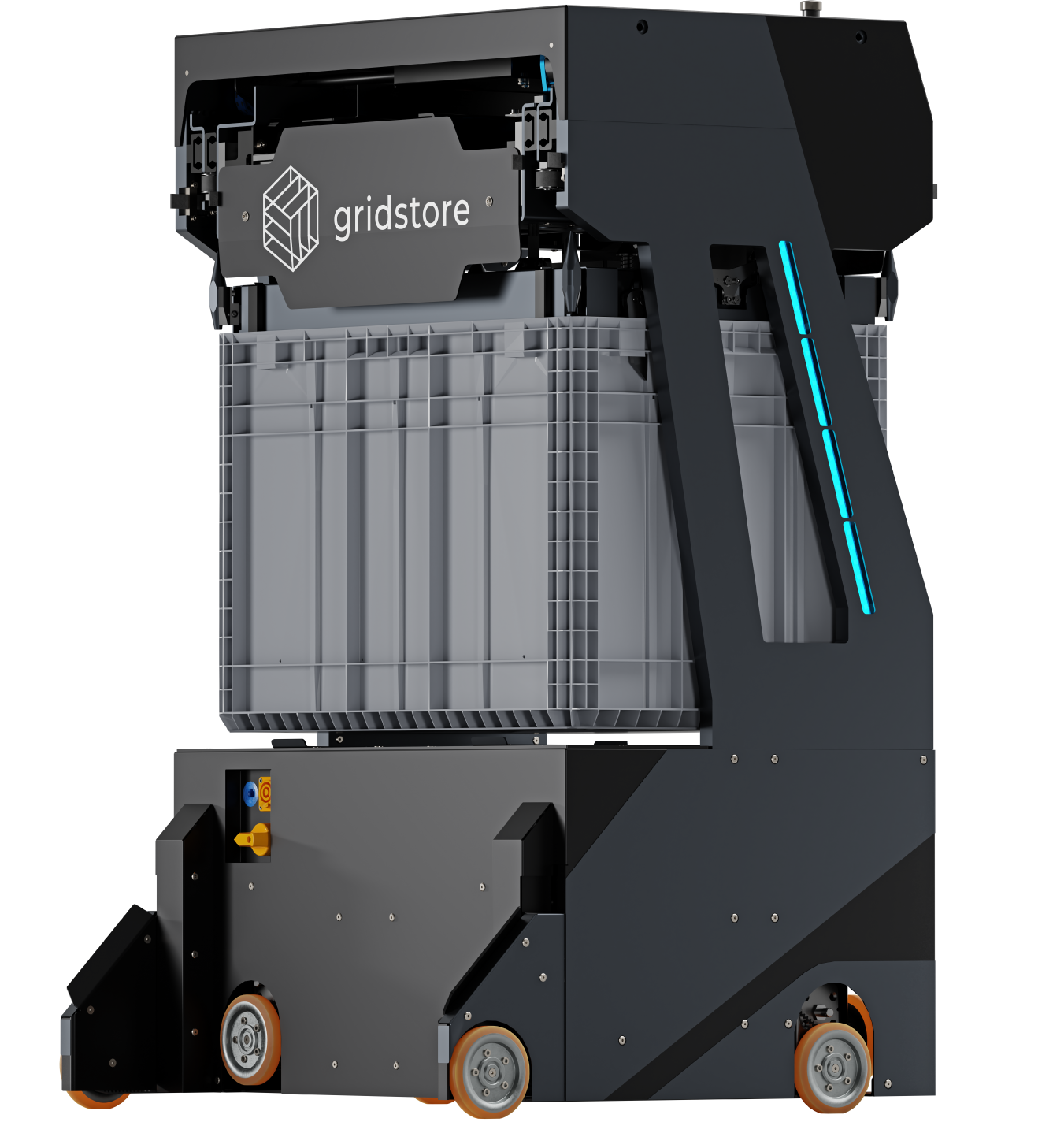 Switch –
the versatile one
Identical in function to Ace, our Switch robot also has some special features. Thanks to its boom (which can be moved on both sides) the robot operates on either side, making it possible to move the containers without changing fields. It also stacks up to three boxes high outside the grid. The integrated buffer facilitates the transport of two boxes at once and leads to an enormous increase in throughput with the same grid area.
The Switch robot unfolds its full potential in the fleet: While stacking the containers, Ace gains access to the target container and transports it to the port. In parallel, the Ace robots continue to work completely independently, once again significantly enhancing your system performance.